Saint Laurent d'Agny – France, September 15th 2022 – THERMOLABO expands its product portfolio to logistics stakeholders who want to monitor and protect their sensitive shipments.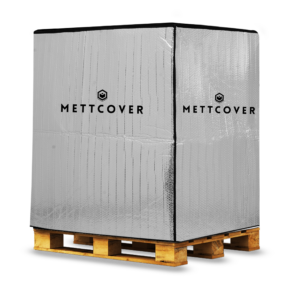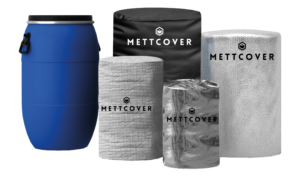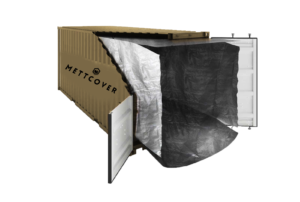 THERMOLABO announces today the signature of a distribution agreement with the American company METTCOVER GLOBAL, in order to provide the European market with a wide range of thermal insulation solutions.
The products range consists of thermal blankets for pallets and drums as well as ready-to-use kits for the insulation of sea containers.
« METTCOVER not only has the widest range of products on the market, but also offers unparalleled flexibility and reactivity to any customer request because the design and manufacturing of the products is entirely done in-house, in its own factory…" says Stéphane MURE, president of THERMOLABO.
16 Grades of Protection and up to 9 Layers of Protection
METTCOVER products are suitable for road, air and sea transport. They protect heat-sensitive products from temperature excursions caused by transhipments by reducing heat exchange with the outside environment.
Depending on the technical characteristics of the chosen solution, the duration of this protection can reach several hours in extreme conditions. Over the years, and to meet all types of thermal constraints, METTCOVER has developed a range of 16 grades of protection that can contain up to 9 layers of insulating materials.
« We are one of the leading experts in the manufacture of cold chain thermal insulation solutions. With more than 8 years of excellence and proven performance, our products secure shipments against temperature excursions all over the world. We ought to find a distributor in France that was able to meet the market challenges in close relation with his customers, It has quickly become evident that Thermolabo would be the best partner for us" says Maximillien WUNDERMANN, Chief Marketing Officer of METTCOVER.
Stock and Service
Before the end of the year, THERMOLABO will have a part of the range of the METTCOVER's products in stock in order to ensure deliveries throughout Europe within 48/72 hours.
The technical characteristics as well as the prices of the standard products will be visible from the THERMOLABO website and the customers will be able to order directly from the e-store.
« Our ambition is to meet both the urgent needs of local customers and those of major international accounts by relying on METTCOVER's experience and expertise" adds Stéphane MURE.
Indeed, METTCOVER already has a large portfolio of international customers including major companies in the pharmaceutical, food and logistics industries (Sanofi, Eurofins, Alkem, P&G, Bolloré Logistics, DSV…).
« One of METTCOVER's great strengths lies in our ability to respond to the most complex requests by offering custom-made products in record time, while maintaining the best value ratio that has build up our reputation. Concludes Maximillien WUNDERMANN
About THERMOLABO
Founded in 2015 and based in Saint Laurent d'Agny (France – 69), THERMOLABO is a service company that provides monitoring and protection solutions for the logistics of sensitive products.
To contact THERMOLABO:
Stéphane MURE
contact@thermolabo.com
www.thermolabo.com
+33 (0)4.82.53.59.45
About METTCOVER Global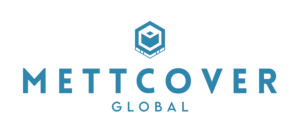 Since 2014, METTCOVER is among the leader in the cold chain packaging industry thanks to its wide range of insulation solutions.
More Info: www.mettcover.com
To contact METTCOVER:
Maximillien WUNDERMANN
max@mettcoverglobal.com
www.mettcover.com