Temperature, Humidity, Single Use or Reusable: Make Your Choice!
Sensolabo® USB Temperature Data Loggers Offer a Universal Solution to All Those Who Want to Ensure an Effective Monitoring of Their Thermo and Hygro Sensitive Products. (Vaccines, Biologicals, Chemicals, Pharmaceuticals, Food Products...)

No Need for Cable, Specific Software or Installing a Driver, when the Sensolabo® Stand Alone Recorders Are Connected to a USB Port, they Automatically and Instantly Deliver a PDF Graphic Report and the CSV Data File (Excel).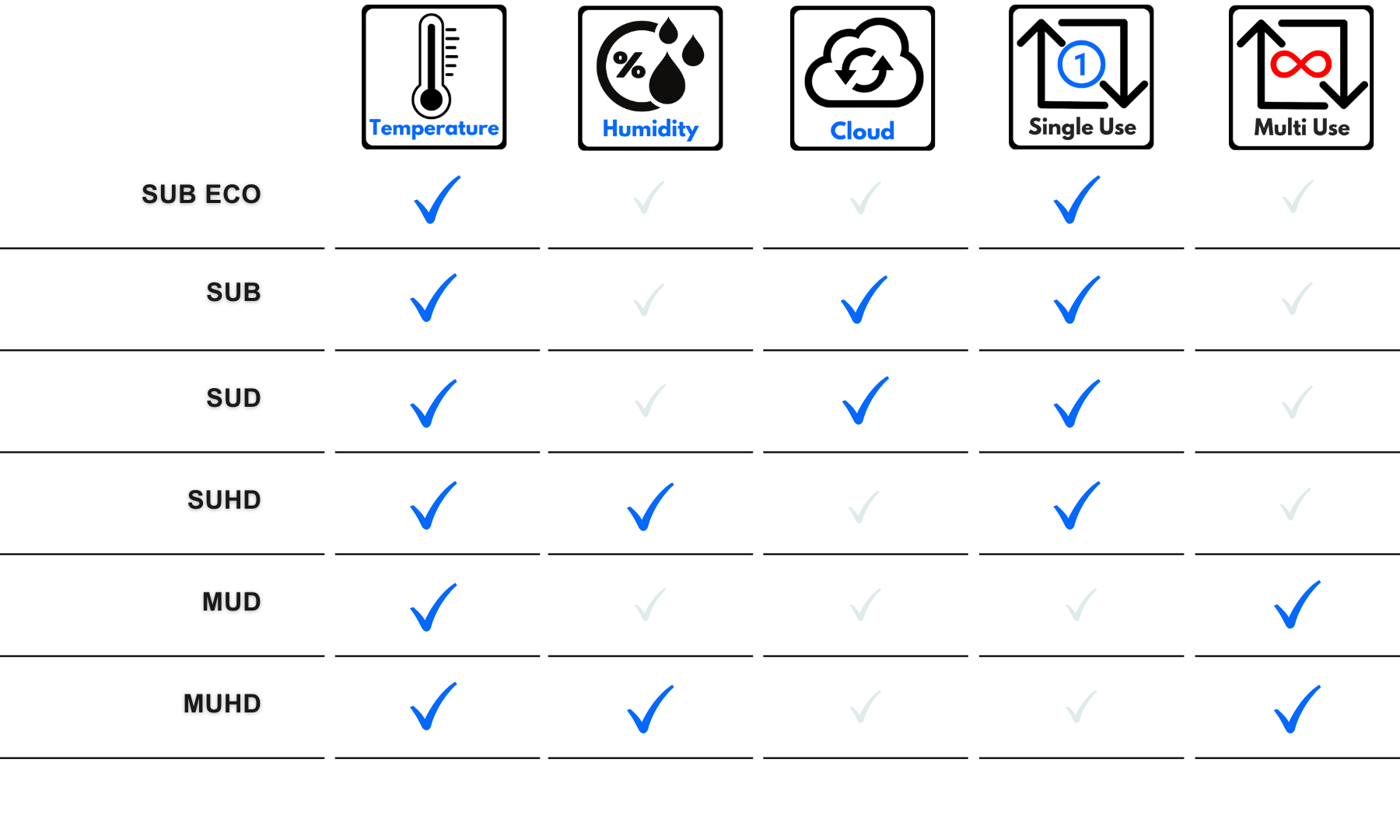 Purchase per Unit
Buy the Quantity You Really Need.
SUD, SUHD, MUD and MUHD are Available Per Unit, with no Minimum Order.
Immediate Availability
An Unforeseen and Urgent Need? All our References are Available and in Permanent Stock to Meet Your Expectations.
Express Delivery
Your Orders Are Shipped in 24/48 Hours.
We Deliver Worldwide and Manage the Restocking of your Remote Sites.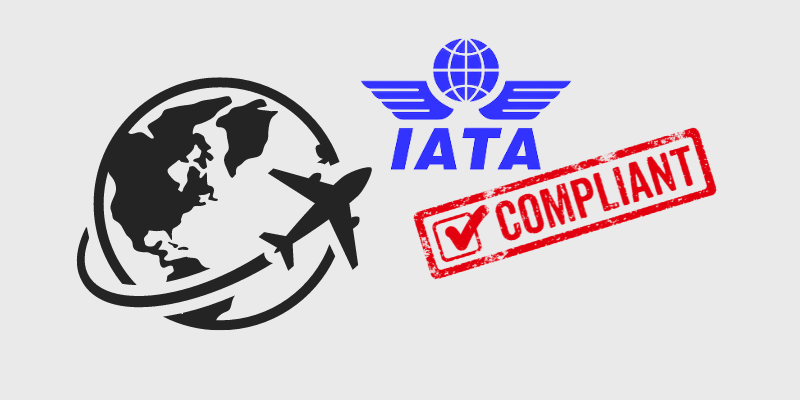 100% Air Transport Compliant
All Sensolabo® Data Loggers May Be Shipped Without Constraint Or Restriction.

They Contain A Single Button Cell Contained In The Equipment And May Be Shipped Under Exception UN 3091 PI 970 Section II. They Do Not Require Any Specific Labeling or Hazardous Materials Declaration.

For Your Peace of Mind, This Information Is Written On All Our Single-Use Recorders. (SUB ECO, SUB, SUD, SUHD).
Digitize your Cold Chain
The Cloud Environment Offered as Standard and Free of Charge with Sensolabo® SUB & SUD Allows You to Immediately Digitize All of Your Monitoring Data.

The Cloud Platform, Accessible From an Internet Browser Is Designed To Meet The Highest Regulatory Requirements (FDA 21 CFR Part 11 Compliant).

On Arrival, Your Recipient Just Needs to "Drag and Drop" the Temperature File to Trigger the Automatic Data Backup and Integration.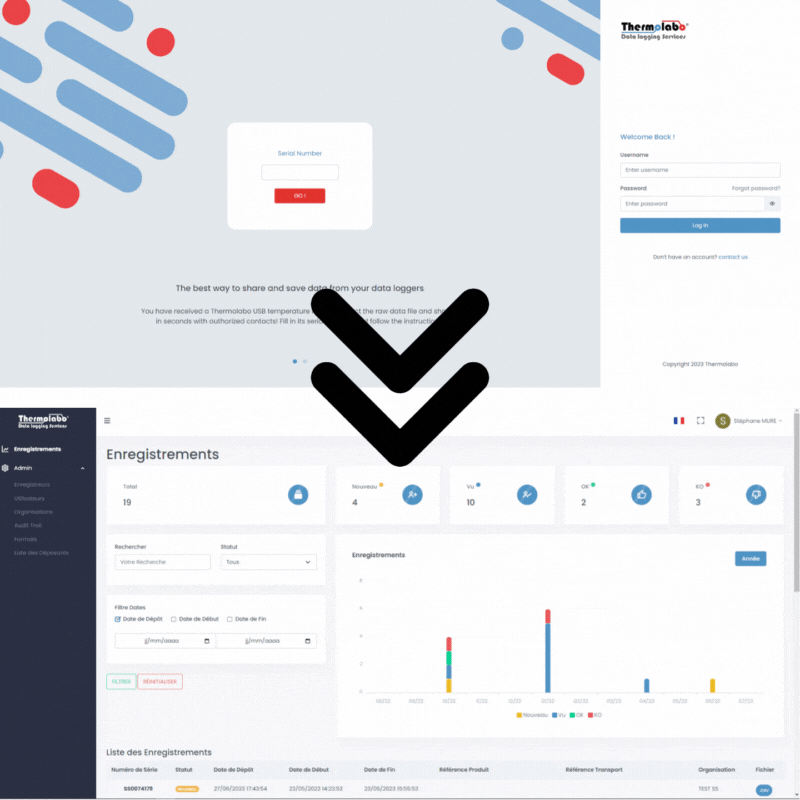 Immediately and at No Cost
You and the Users of Your Organization who wish, Can Automatically Receive an Email Alert to be Informed in Real Time of the Arrival of Any New Recording or Only of Those Presenting a Temperature Excursion.

From Your Personalized Cloud Space, You Can View Your Temperature Curves, Export Data, Associate a Batch Number, Determine the Compliance of a Record, Post Comments and Even Photos!
Customization? It's Included!
Beyond Demonstrating your Commitment to Quality, Customizing Your Recorders (SUB, SUD, SUHD) is a Great Way to Prevent Their Use for Other Purposes and Enable an Adequat Return of your Reports!

On Sensolabo® SUD & SUHD, We Can Also Add Specific Instructions for the Attention of your Partners (Contact Email, What to do in the Event of an Excursion, etc.).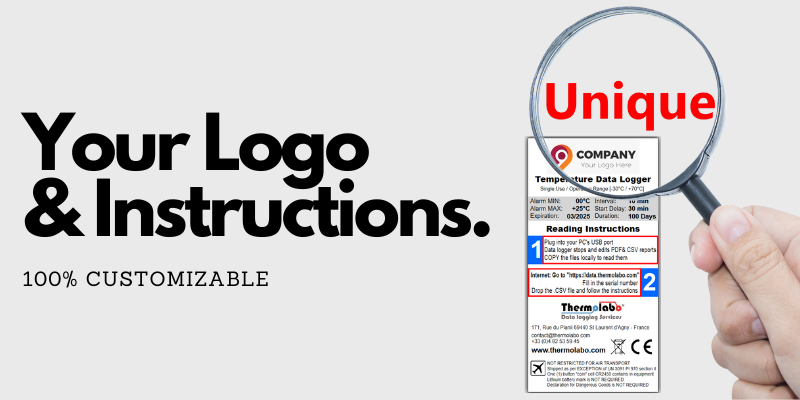 Our Attentions Make the Difference
Maximum Autonomy
We Insert the Button Cell at the Last Moment, After Checking its Voltage, to Ensure Maximum Autonomy Even After Months of Storage.

Our Loggers Can Be Stored For 18 months. The Expiry Date is Written on each recorder.
Reliable Timestamp
We Set the Internal Clock and Time Zone of Each Logger at the Last Stage of Preparing Your Order.


Our Loggers Guarantee an Accurate Timestamp of your Events and the Reliability of your Measurements.
Custom Settings
We Program Single-Use Loggers According to Your Instructions. (MIN Alarm, MAX Alarm, Measurement Interval, Startup Delay...)

Our Loggers Are Delivered "Ready to Start". A Setting Reminder is Written on Each Device.
Calibration Certificate
All our Loggers are delivered with a Calibration Certificate. (Paper or Digital Version Depending on Model).
Individual Checking
We carry out a Systematic and Individual Control of all the Recorders Before Their Dispatch.
Product Warranty
We offer an Automatic Replacement Guarantee in the Event of a Hidden Defect.