Description
Single Use Real-Time Location Temperature and Humidity Tracker – Pharma Grade
This single-use data logger for real-time measurement is designed to monitor geographical position, routes taken, temperature, humidity, light and shock.
Thanks to its real-time alerts by email or SMS, it is the essential tool for complex supply chains or sensitive products that require rigorous, reliable and precise control of transport conditions.
Its 4G/5G cellular connectivity and tracking technology with 2G fallback, allows this recorder to operate in more than 140 countries and territories (International Communications Pack included).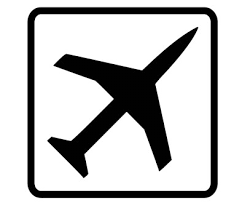 Equipped with alkaline batteries (non-lithium), this geolocated recorder frees you from the heavy (and costly) international IATA requirements for transporting lithium batteries by air. It will accompany your sensitive goods to the other side of the world, whatever the mode of transport (Land, Sea or Air).
From your internet browser, at any time, in a simple and intuitive way, you can view and export all the information relating to your recorders. (Status, instant geolocation, route and alert history, temperature and instant values, battery level and all graphical or tabular measurement information).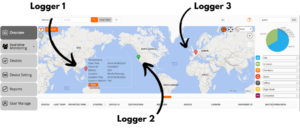 In the event of an anomaly or unforeseen event, the independent alerts by email or SMS in real time on all the measurement criteria, allows you to take immediate actions to avoid any deterioration in the quality of your products. You can easily locate the incident and determine the exact moment of its occurrence to carry out your investigations and implement effective corrective actions.
As standard, this connected data logger is also equiped with a high-sensitivity light sensor to alert you in real time of the possibly malicious opening of your package or vehicle doors. Thanks to its geofencing function, it will also allow you to be informed of its entry or exit from a delimited geographical area (your recipient's warehouse, port of disembarkation, etc.) and to manage its flight mode.
Upon arrival, your consignees can simply view and export the measurement history by entering the serial number of the recorder on the public home page of the cloud web platform. If they do not have internet access, they can also extract PDF and CSV temperature reports by plugging the logger into the USB port of their computer (standard cable not supplied). Reports will be generated automatically without the need for specific software.
This recorder has an EXCLUSIVE remote start function to compensate for untimely departures or manual activation of the recorder at the time of shipment when this is not possible.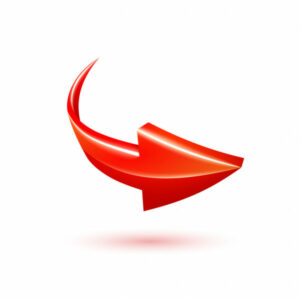 All our real-time geolocated recorders have a long-term use period of 60 days in order to allow you to:
Maintain the perfect traceability of your products in the event of an unforeseen prolonged blockage (Customs inspections, port congestion, strikes, etc.), loss or diversion (routing error).
Manage the way back traceability of your products or to continue their monitoring during post-shipment storage without the need to use a new recorder.
Reduce the direct costs of your traceability by monitoring as many shipments as possible throughout the life of your recorder. Don't forget to divide the cost of your recorder by the number of shipments monitored!
INSTRUCTION MANUAL
Main Features
Type of Recorder
Single Use
Features (Depending on version)
Temperature, Humidity, Light, Shocks, Location, Journeys.
Dimensions
103 x 61.3 x 23 mm
Weight
300 g
Communication
Networks Global LTE 4G/5G, Fall back 2G, USB, PC Windows environment
Temperature Measurement Range
-30°C / +70°C (22°F to +158°F)
Accuracy
±0.5°C /±1.0°C (At Extremes)
Resolution
0.1°C
Humidity Measurement Range
5% to 95% RH
Accuracy
±3% (20% to 80% RH)/±5% (At Extremes)
Light sensor
0 to 52 000 lux
Measurement interval
Configurable from the platform.
Transmission interval
Configurable from the platform Up to 60 days.
- 60 days = 60 mins
- 30 days = 30 mins
- 20 days = 20 mins
- 10 days = 10 mins
Internal memory size
28800 Measurements
Positioning
Cellular network
Communications
SIM card and communications included
Display
LCD screen (Max/Min/Average, Alarm, Status) + 2 LEDs (Alarm, Charging, low battery)
Access to the PDF report
Web platform, Android and Apple apps, USB
Shelf Life
12 months Storage
Validation Certificate
Multipoints - International recognition ILAC MRA
IP
IP64
Cerifications
FCC, CE, RTCA/DO-160G, UN38.3, ROHS, WEEE.
Storage
From -10°C to +55°C
Battery
Non-Lithium (IATA Compliant)